February 4, 2011
Topic: Water Quality, Water Company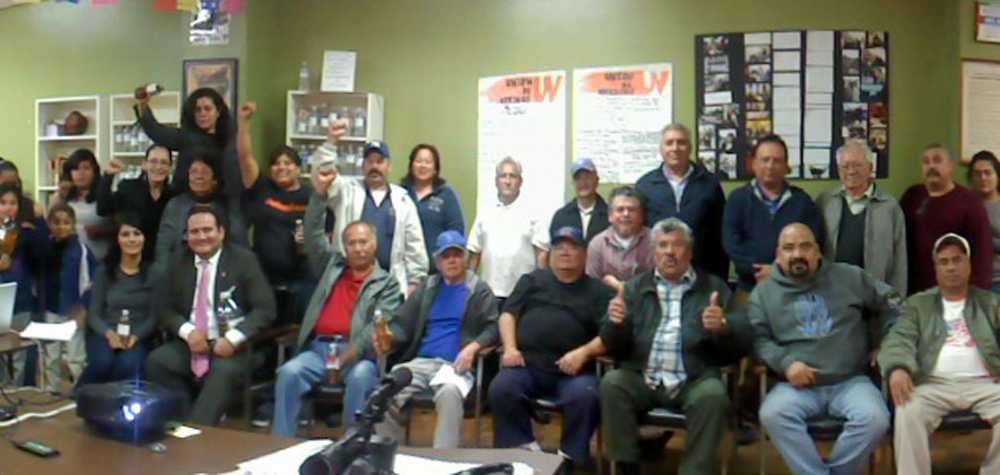 Community Residents Take Over Inefficient, Dirty Water Company to Change It
FEB 04 2011
For over 15 years, the water company was providing dirty water to the small, working-class community of Maywood.
On Monday January 31st, a 15-year regime ends with the election of Comité Cívico del Agua (CCA) to Maywood Mutual Water Company #2 (Water Company).  An overwhelming majority, 68% voted for CCA's slate, with only 32% voting for the water company's slate.  CCA is part of a movement of tenants and property owners uniting to fight for clean water in the city of Maywood.
"This past weekend Maywood made the headlines when it received a high dose of brown water but this is an everyday struggle for people in this community" said Leonardo Vilchis with Union de Vecinos, a grassroots group supporting CCA's campaign.  Maywood residents are forced to pay twice for water; the dirty water that comes to their homes and bottled water for all basic necessities.  In the past, resident complaints were met with disdain and a misguided recommendation to replace their piping.  Residents have struggled to get answers from the company; the Director of the Water Company has refused to provide reports and failed to address this issue.
The residents and allies initially worked with the California Department of Public Health (DPH) to find some answers.  DPH conducted a special testing and found high levels of manganese, and Trichloroethylene (TCE) as well as dangerous levels of Lead, Mercury, Di (2-ethylhexyl) phthalate, and Total Coli form.  Despite these findings, DPH continued to support the company's position that brown water is only a cosmetic issue and not a health concern.  Two years ago, tired of not getting the proper governmental oversight, Comité Cívico del Agua decided to initiate a campaign to take over the company's board.
The new board members will work to deliver clean drinking water and create a transparent system accountable to all residents.  "This company will no longer close its doors on the people of Maywood, it is as much about clean water, as it is about democracy" states Maribel Lopez, the newly elected board member.  The new board members and their allies have rolled up their sleeves and are ready to create a system that delivers clean drinking water.
"This is a historic moment for clean water in California, a victory in Maywood is a triumph for all low-income communities facing the same predicament " Miriam Torres from the Environmental Justice Coalition for Water.
Last year Water Company #2 made national news because of its problems and more recently, it made local news when Maywood residents had large amounts of brown water coming from their pies through the company's service area.