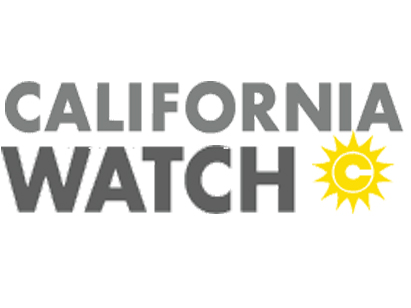 Clean water advocates try again for reform
by: Jamie Hansen | from: California Watch
May 3, 2011
Two years ago former Gov. Arnold Schwarzenegger vetoed a bill that would have made access to clean water a legislative mandate. Now community advocates and legislators are trying again.
The Human Right to Water package – consisting of six bills – would expand efforts to improve water quality. Proponents say incorporating a basic human right to water into state water policy would help eradicate pollution problems that have plagued communities throughout California.
Changes include requiring water agencies to post health warnings in multiple languages and improving access to funding for cleaning up contaminated water. Last week all six bills passed state Senate and Assembly committees and are headed to the Assembly Appropriations Committee.
At last week's committee hearings, supporters were out in force. About 60 people showed up, including a large crowd of Unitarian Universalists, the Environmental Justice Coalition For Water and residents directly affected by contaminated water.
Leonardo Vilchis [From Union de Vecinos] drove 400 miles with 20 others from Maywood to attend. His community, near East Los Angeles, has been struggling for years to get local officials to clean up water residents describe as murky, bitter and contaminated with toxic chemicals.
At the Environmental Safety and Toxic Materials Committee and Water Parks and Wildlife Committee hearings, water companies and agencies comprised most of the opposition to the bills. Representatives said they supported clean, safe drinking water, but disagreed with some of the proposed laws.
AB 685, which would legislate a human right to water and AB 938, which would require agencies to print public health notices in whatever language residents in the community speak, drew the most criticism. Opponents said the bills could lead to additional work for water agencies, resulting in higher rates for customers.
Whitnie Henderson, representing the Association of California Water Agencies, said at the hearing for AB 685 that the bill has unknown legal consequences, and that by creating a possibly "enforceable" human right to water, it could invite lawsuits.
Contaminated water supplies have long afflicted communities throughout the state. Last year California Watch reported on widespread nitrate contamination.
In 2009, when Schwarzenegger vetoed AB 1242, also called the Human Right to Water Bill, he said water problems should be solved through funding, not legislation. This time around, supporters hope Gov. Jerry Brown is more sympathetic to their cause.
The six bills that make up the package are:
AB 685 (Eng) establishes a state policy that says every human has a right to safe drinking water and requires state agencies to implement it.
AB 938 (V.M. Perez) requires that notifications about water-related health risks be distributed in Spanish, English, or whatever language the affected community speaks.
AB 983 (Perea) provides disadvantaged communities better access to a state fund for cleaning contaminated water and allows small communities to consolidate their water supply with a larger community's system as a way of getting clean water.
AB 1187 (Fong) aims to create a regional approach by requiring the Department of Water Resources to include a safe drinking water plan in the next update of the State Water Plan.
AB 1221 (Alejo) makes nonprofits representing disadvantaged communities and California tribes eligible for state funding to clean up contaminated water.
SB 244 (Wolk) asks county and city governments to create a plan for providing water to unincorporated, fringe communities.