December 9, 2011
Topic: LAPD, Reclaiming Rampart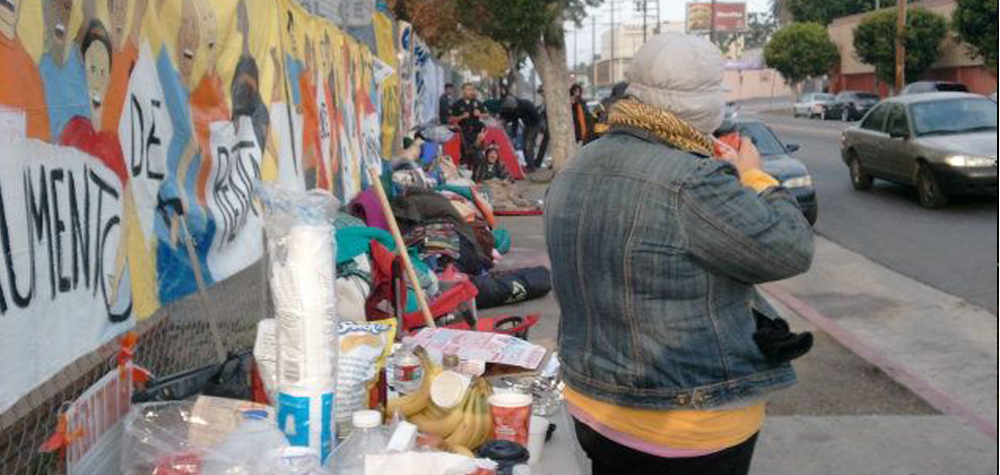 RECLAIMING RAMPART! LAPD Violates First Amendment Rights of Residents Cleaning Up Community and Calling for the City's Accountability to Meet Human Rights
LA Human Right to Housing Collective members, honoring International Human Rights Day, will revamp and repurpose the Old Rampart Police station through clean ups and offering services.
The old controversial Rampart Police station has been abandoned for several years turning into an unsafe eyesore for the community.   On Friday the members of the Right to Housing Collective cleaned more than 40 bags of trash from the area and showed the different services that the abandoned, controversial building could provide.
Yet instead of thanking the residents, dozens of police were deployed to the scene after the clean up was done, threatening people engaged in lawful protest on a public sidewalk with arrest.  Officers said they were enforcing a zero tolerance policy against tents after Occupy LA.  Protesters were told that their property – colorful human rights banners – would be removed and destroyed at 6:00 AM, making residents concerned that human rights day activities such as free food and medical care will be forced out.
It is a shame that while the city and police department have showcased their "broken windows" policy to displace poor and homeless residents in the city, they have abandoned this building, dumping the problem on the neighbors.  It is not acceptable that LAPD continues to take up most of the City's budget, yet continue to violate rights and leave abandoned properties in our communities.