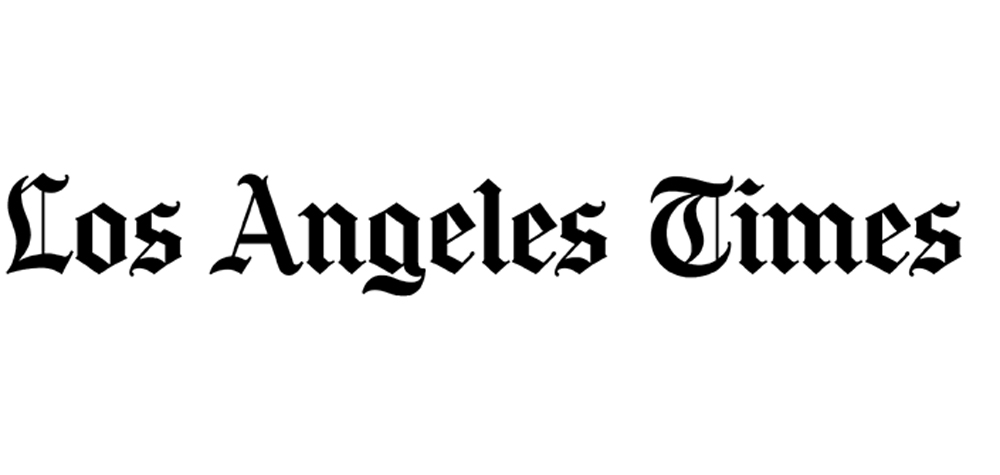 Rumors that a private owner was taking over the Boyle Heights complex were untrue, officials said. The residents remain skeptical.
From LATimes By Esmeralda Bermudez
8:08 PM PST, November 11, 201
They call themselves guerreras — warriors.
The women of Pico Gardens have fought gang violence, unemployment, litter and potholes. So when rumors spread recently that their public housing project in Boyle Heights was going to be privatized, they organized.
"We had to find out, 'What does this mean for us?'" said Daria Nuñez, a resident for 26 years. "Are we going to lose our homes? Is rent going up? Will new managers treat us unfairly?"
The city's Housing Authority, which manages the site, assured them at a recent community meeting that residents and rent would stay put. Rumors that a private, for-profit owner was taking over were untrue, officials said.
Instead, the affordable housing provider plans to switch to private management, contracting an outside company to handle day-to-day maintenance of the 291-unit complex.
The move, Housing Authority Chief Executive Doug Guthrie said, will save about $500,000 and prevent further layoffs at the agency, which recently lost $2 million in federal funding.
"There's been enormous cuts to staffing and programs," he said. "We're trying to find more cost-efficient ways to deliver services, and this will be far less expensive."
But residents at Pico Gardens, where the average family makes about $23,000 a year, were skeptical.
For years their relationship with the housing agency has been fraught with distrust and accusations.  Many believe the change to contracted management is part of a ploy to displace low-income families and sell the 18-acre lot to a developer hungry to put up high-end housing close to downtown.
They point to Pueblo Del Sol, a public housing project a few streets away that was demolished and turned into a mixed-income complex.
"The budget is only an excuse to get what they really want," said Delmira Gonzalez, who's lived in Pico Gardens since the 1980s. "But we won't allow it. We've worked too hard to have our community taken from us."
The tension surfaced Oct. 10, when the Housing Authority notified residents about the coming change in management. The housing commissioners were scheduled to vote on the item Oct. 31.
But residents said three weeks was not enough time to understand the proposal. They said they were given sparse information and told there was no way to stop the change.
"We felt very frustrated," Gonzalez said. "Clearly, residents were not taken into account. We were treated like children."
Before the commission's vote, she and half a dozen women organized a community meeting with Housing Authority officials at Dolores Mission Parish. The church and several social action groups, such as Union de Vecinos and Proyecto Pastoral, came out in support.
Nearly 200 residents attended. Councilman Jose Huizar, who oversees the district, sent a representative.
"We understand the community's fears and want to be sure they have enough time to speak and be heard," said Rick Roca, a spokesman for Huizar. "The housing department hasn't always done the greatest job at outlining their plans."
Guthrie said his agency could have handled communication better, but negotiations with labor unions took a lot of time, preventing the agency from notifying residents earlier.
If management of Pico Gardens is not outsourced, he said, up to eight employees could lose their jobs.
"We've done what we can to absorb this internally — furloughs, retirement incentives, layoffs," Guthrie said. "We have to move this through."
The change, he told those at the meeting, would make little to no difference to residents' daily lives. The agency now contracts private management for nearly 3,000 affordable home units.
"Those units are managed well and the contractors who oversee them are still held accountable to us," Guthrie said.
The women at Pico Gardens are not willing to take their chances.
Their list of worries regarding private management is long: Units could deteriorate from lack of care; preferential treatment could be given to incoming families; stricter rules could prevent kids children from playing outside; complaints of mistreatment could go unheard by the city.
Their plan is to lobby to keep current management in place, even if they have to fundraise to give the Housing Authority some portion of the $500,000 it seeks to save.
"If each person living here gives a little bit, maybe we can convince them to change their minds and back off," said Nuñez, who pays $735 for a three-bedroom apartment.
On Oct. 31, the commission members agreed to delay the vote until January. They asked residents to present information showing why they objected to private management.
As Nuñez and Gonzalez, two of the most vocal women in the community, walked around Pico Gardens recently, they greeted neighbors and began to spread the word.
"Let's hope they listen to us," Nuñez said to Diana Martinez, 30, a single mother of three who moved here three years ago after struggling to find a home. "There's too much at stake for people like you."
You can read the article at:
http://www.latimes.com/local/la-me-pico-gardens-20131112,0,6897370,full.story#axzz2kSgMDfhw
– See more at: http://wordpress.uniondevecinos.org/#sthash.2pkz1yB3.dpuf